Give us a call to book your 2022 crop!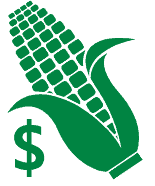 Check out our Cash Bids section. Give us a call, if you have questions, want to book a contract (or order) or just want to discuss trends or planning.
Dedicated and Reliable Service is What We Provide
Charwen Farms; a family owned elevator built on dedication and devotion to our customers and this has continued to be our purpose since 1966! We value the personal and friendly customer service we provide and think of our customers as our family.
Currently, Charwen farms has a capacity to store 1.4 million bushels of grain, can dry 4,400 bushels an hour and has the ability to unload 20,000 bushels per hour.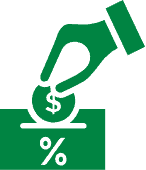 Direct Deposit Form
Payment is easy! Sign up to receive your payments direct to your bank account!
"The farmer has patience and trusts the process"
Our hours are always suited to benefit you during the current season.
Monday to Friday 9:30 am - 4:00 pm
Harvest : Monday to Saturday 7:00 am - 9:00 pm Sunday 7:00 am - 5:00 pm
Non - Harvest : Monday to Friday 7:00 am - 4:00 pm
Want to get in touch? Feel free to contact us!
Follow us on social media!